Medication addiction can be an extremely stressful situation for those affected. Addiction to medications can lead to numerous health, social and emotional problems and can have a significant impact on quality of life. Many people struggling with medication addiction feel helpless and do not know how to get rid of their dependence on medication
Using the methods of hypnotherapy, I can help you identify the unconscious causes of your addiction and overcome your dependence. Hypnosis does not work like a magic pill, but it can make it possible to be permanently free of drug addiction. This applies to all types of pill addiction such as tranquilizers, painkillers, benzodiazepines or similar.
If you want to free yourself from the burden of your drug addiction and are looking for effective therapy, feel free to contact me. Together we will start on the path to a new, healthy life
In the treatment of drug addiction, hypnosis has several advantages over other approaches. By treating in the unconscious, we can address the root causes of medication abuse directly and positively influence the feelings and experiences associated with it. In addition, it can also help relieve stress and reduce negative emotions - all factors that can be associated with medication addiction.
Drug addiction from the perspective of the subconscious mind
When we lack something to achieve balance within, the unconscious seeks outward. That is, the addictive substance gives what should actually come from within. Most of the time it is a feeling or a state that has been achieved with the medication and that has given you something that is otherwise difficult or impossible to get. For this reason, the unconscious attaches this to the particular substances. As the outside chemistry helps with the inner balance, a physical dependency develops as the inner chemistry adapts.
Thus, when treating drug addiction, it is important to overwrite the addictive memory with positives and developing one's own ways of dealing with the world or drug help.
Although hypnosis offers many benefits, one must always be aware that there is no magic solution - in the end, it is up to the person themselves whether or not they ultimately succeed.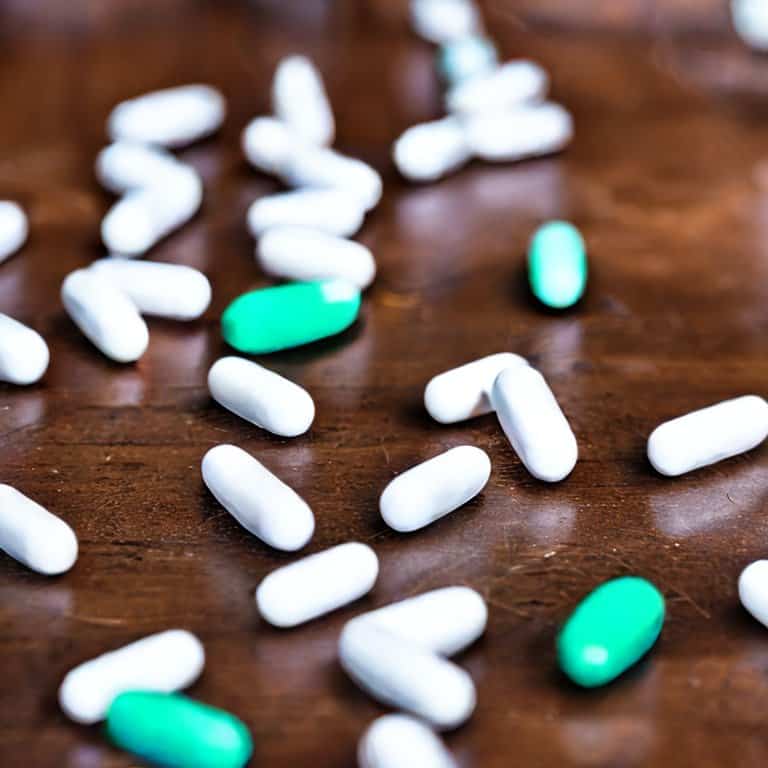 How hypnosis works for medication addiction
Hypnosis is a proven method for treating drug addiction. It can help overcome psychological dependence by enabling sufferers to learn new attitudes and behaviors. Hypnosis works based on the ability to enter a deep trance state and directly address the unconscious mind. In drug addiction therapy, hypnotic techniques are used to help the sufferer build what can keep the addiction symptoms away.
The goal of hypnotic therapy is to help you adopt new thought processes and action strategies that can assist in managing your drug addiction more consciously and effectively.
Here we proceed as in other addiction therapies with hypnosis: we find the missing part and thus replace the effect of pharmacology reduce. Most often we can also reduce the withdrawal symptoms.
Advantages of hypnotherapy
Hypnosis can be an effective tool in treating medication addiction, helping to uncover and heal the unconscious reasons for the addiction. Many people who suffer from substance abuse find hypnosis helpful as a form of therapy, as they can learn more about their addiction and make changes.
The biggest advantage of hypnotherapy is that it allows the patient to uncover deeper causes of substance abuse than other approaches. With the help of this technique, one can identify and work through psychological factors to deal with the triggers of abuse.
In addition, hypnosis for drug addiction can help reduce symptoms such as anxiety or withdrawal symptoms to make withdrawal easier. Shame and guilt can also be relieved to reduce social isolation.
Addressing the root causes thoroughly is especially useful for people at high risk for addiction relapse. Addressing the whole thing from the ground up, rather than superficially treating symptoms, can be conducive to sustainable abstinence.
Very often hypnotherapy has helped to achieve promising results in the treatment of drug addiction disease.
Beat addiction
It's a difficult task to fight addiction. But it is possible if you stick to the right strategies. Hypnosis can be a helpful tool to overcome and successfully beat addiction. If you have drug addiction, hypnotherapy can help you get rid of your addictive patterns and deal with your dependency problems.
Hypnosis also provides a space of relaxation and inner peace. It can also reduce stress and help restore positive attitude patterns. All of these factors contribute to overcoming addictive patterns and regaining a life free of substance dependence. With hypnotherapy, people can learn to address the underlying causes of drug cravings in order to positively affect themselves. With the mastery of self-hypnosis, it also becomes easy to influence yourself during bouts of cravings or urges.
Conclusion hypnosis for drug addiction
Hypnotherapy is a successful method to deal with all types of substance addictions. With the help of professional support, those affected have a good chance of successfully dealing with their addiction symptoms and ultimately finally being free of substance dependence.
Hypnosis can also help reduce the physical symptoms of drug detox and make withdrawal more bearable.
The approach of hypnosis from the ground up also helps in relapse prevention through targeted building of inner resources.
What helps against medication addiction?
A holistic treatment that addresses not only the physical symptoms, but also the emotional and psychological causes of addiction. This is where hypnosis can be a valuable supplement or alternative to traditional addiction therapy. In the hypnotic trance, deep-seated blockages and causes for the addiction can be uncovered and worked on to permanently get rid of the addiction.
Can hypnosis help with drug dependency?
Yes, hypnosis can be an effective method in the treatment of addiction. Hypnotherapy can help uncover and work on the root causes of addiction, reduce withdrawal symptoms, lower relapse rates, and strengthen motivation for abstinence. Hypnotherapy can also help reduce the psychological and emotional effects of addiction, such as feelings of shame or anxiety.
What are the benefits of hypnosis for drug addiction?
The hypnotherapy approach to withdrawal has many advantages. Among them are the following:
Identifying and working through the emotional and psychological causes of addiction.

Strengthening the motivation for abstinence
Reduction of withdrawal symptoms
Reduction of relapse rate
Improving mental health
How long does drug detox take?
The duration of a drug detox depends on various factors, such as the degree of physical dependence and the type of medication. As a rule, detoxification lasts from a few days to several weeks. Hypnotherapy can be used as a supportive tool in this process to reduce withdrawal symptoms and facilitate the process of detoxification. However, it is important to note that detoxification is only the first step on the road to permanent recovery and long-term therapy and support is necessary to maintain abstinence.
Can hypnosis help with medication withdrawal symptoms?
Yes, hypnosis can help reduce withdrawal symptoms by, for example, improving how you deal with stress, anxiety or pain, making withdrawal easier. Hypnosis can also help reduce physical and emotional stress during detox.